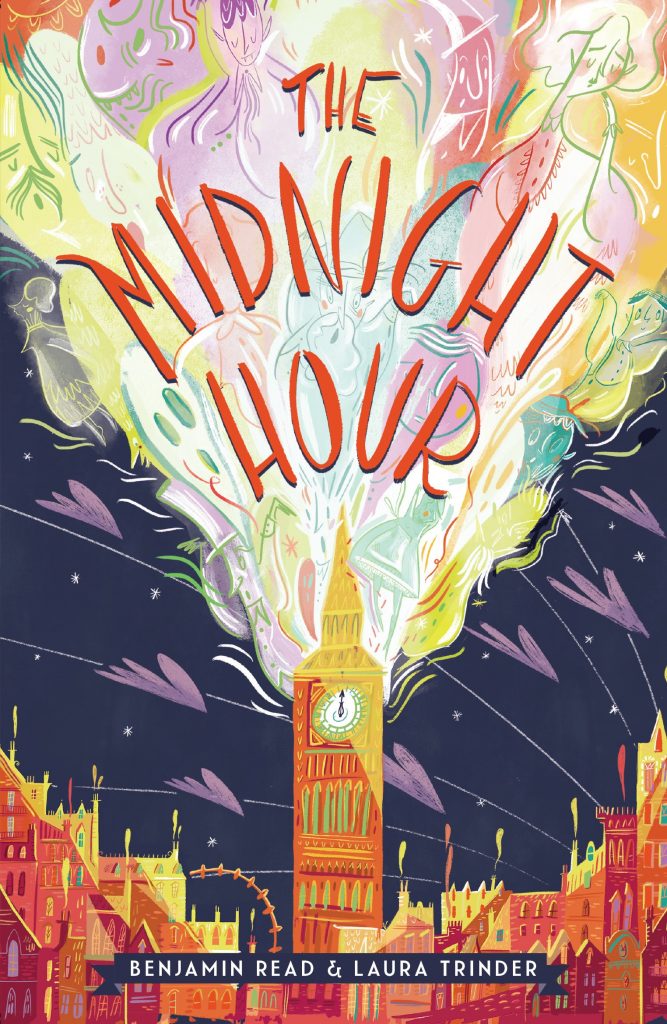 This wonderfully gripping, really well-crafted, text has been one of my favourite 'lock-down' books and helped me escape from the madness we're all going through. Emily Featherhaugh is our eleven year old 'hero' who has inherited the 'family gob' and has to step-up to the plate when her mother, then her father both go missing.
What ensues is an adventure involving her albino hedgehog, the befriending of a constable-in-training Tarquin Postlewhite , marauding rhinos, a seriously disturbing villain in the form of The Nocturne and some heart-pounding chases. I loved every minute of it as the tension held you tight, but the cleverness and humour meant that you just wanted Emily to win, her feisty character to save the day!
The Midnight Hour is a contemporary novel that is set in London where there is a portal that takes the reader into a Victorian London that is frozen in time in 1859. The juxta-positioning of the reality of London with the fantasy that is found through the doors of the Night Post is at the heart of the novel. The two worlds must never meet but this equilibrium is threatened and Emily has to prevent this.
If you like: