This is a wonderful new book that I intend to use lots in upper Key Stage 2 because it is very clever and will hopefully really encourage children to think about their editing skills. The basic premise is that Alex has been given a lovely book, from his Gran Gran, for his birthday called Birthday Bunny, but he decides he can improve upon the very gentle story by making it into an anarchic story about an evil Bunny who wants to take over the world.
I love the way Scieszka and Barnett have played with the story and really used subversion to make the text come to life!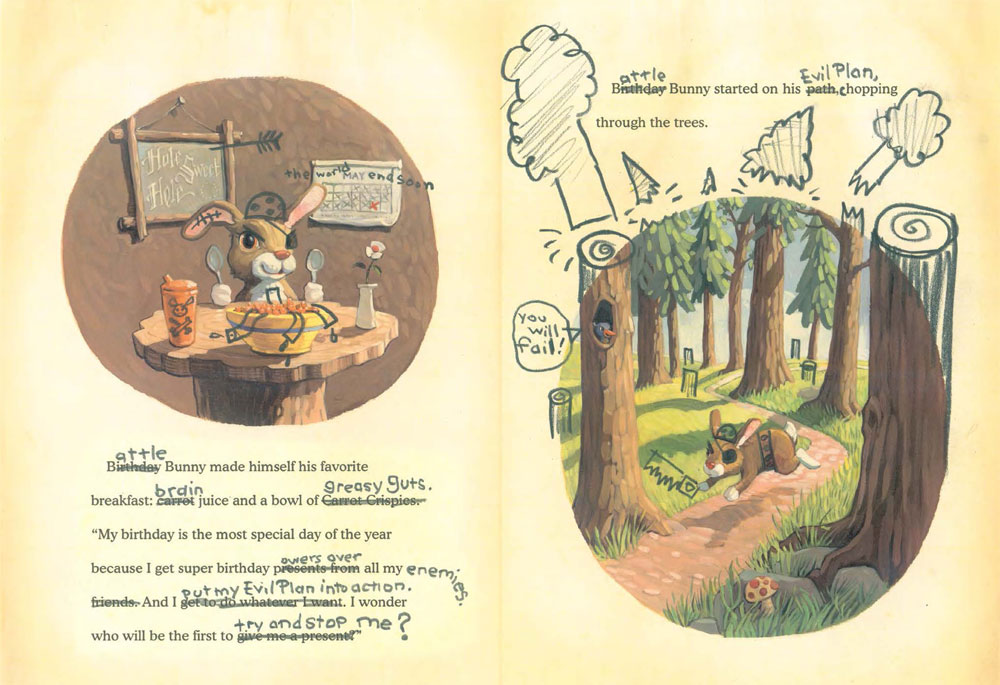 Each page is dripping with venom and excitement!
I intend to give the children very old fashioned story books or Beatrix Potter pages and ask them to use their editing and drawing skills to completely change the story. Hopefully it will really engage and challenge them, as it is much harder than it looks!